CIRCLE PERK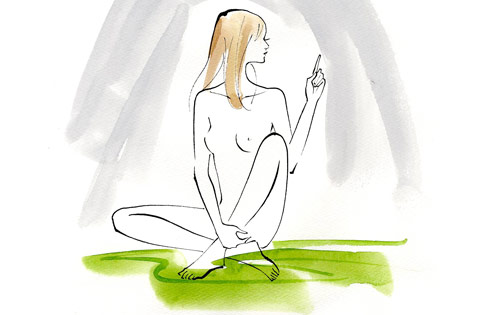 How
From a seated position, use your finger to "draw" a circle around your clitoris. Start slowly and increase speed and pressure, depending on your reaction.
Benefit
This move is great for women who find direct clitoral pressure too intense for prolonged stimulation.
Bonus
Tired of the "O" shape? Try tracing the letters of the alphabet on your c-spot to vary the sensation.