COUCH GRIND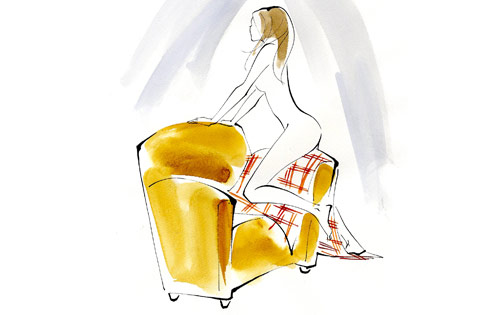 How
Ride the arm of a stuffed chair or couch, or the edge of a table or desk with a thick towel or blanket folded over it. Start with a small movement of the hips, and slowly build momentum.
Benefit
Great if you like solid, steady pressure on your clitoris.
Bonus
Grip the arm with your thighs and have your guy enter you from behind like the Doggy Style position. Just make sure not to break any furniture.