BUBBLE THE FUN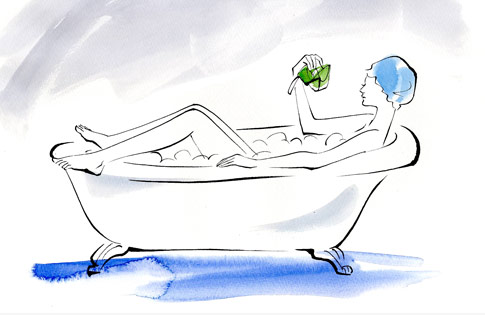 How
With your body submerged and legs dangling out of the tub, start by giving yourself a rubdown up top before you move down to roam around under the water.
Benefit
Relaxing in a warm sweet-smelling bath helps relieve tension, ease stress, and definitely gets you in the mood.
Bonus
Add in a waterproof vibe to make waves or take advantage of the "pulse" setting on your detachable showerhead. Steady streams of water on the clitoris can be extremely pleasurable.