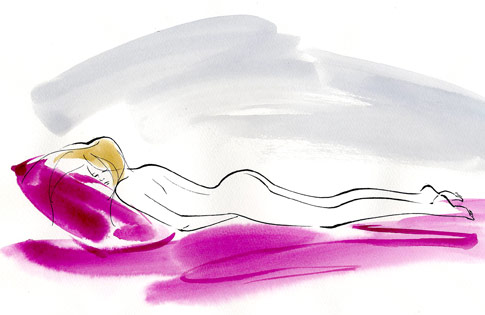 How
Lie on your stomach with your hands thrust between your legs. Grind your legs together and move your hips up and down so that your clitoris and pubic mound rub against your firmly held fingers.
Benefit
Simple yet superb satisfaction.
Bonus
It's easy to add to most rear-entry positions, like the Flatiron or the Leapfrog.