G-WHIZ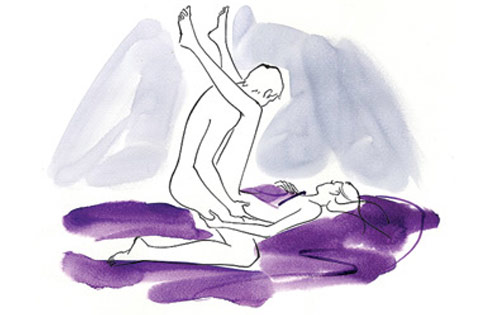 How
You lie back with your legs resting on each of his shoulders.
Benefit
When you raise your legs, it narrows the vagina and helps target your G-spot.
Bonus
Ask him to start rocking you in a side-to-side or up-and-down motion. That should bring his penis into direct contact with your G-spot.