THE CHAIRMAN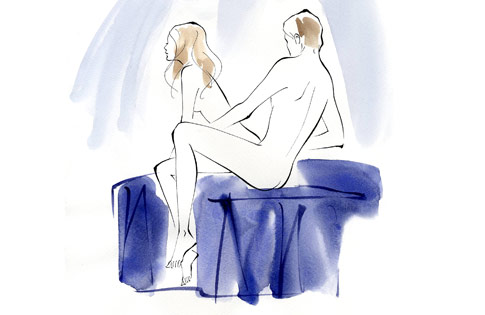 How
He sits on the edge of the bed and you sit on him, facing away.
Benefit
This move will hit the spot…as in your G-spot. Good for G-spot stimulation while you can use your hands to stimulate his scrotum or perineum.
Bonus
Bring your knees closer to your chest, supporting your feet on the bed.