SCOOP ME UP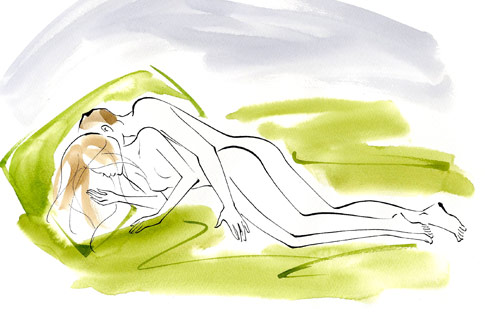 How
Both of you lie on your sides, facing the same direction. You bring your knees up slightly while he slides up behind your pelvis and enters you from behind.
Benefit
Allows for more skin-to-skin contact, increasing your stimulation.
Bonus
Have him place his hands on your shoulders to increase the intensity and deepness of the thrust.