STAND AND DELIVER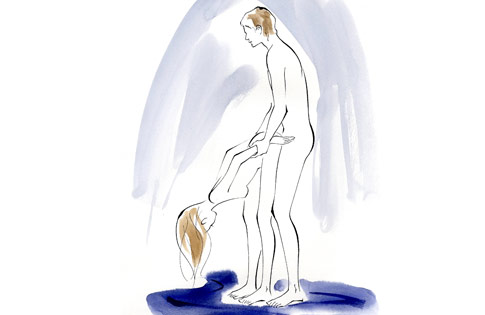 How
With both of you standing, you bend over at the waist; he enters you from behind.
Benefit
Bending over helps make the vaginal walls tighter and increases the intensity of the friction.
Bonus
Have him tickle your clitoris with his free hand, or loosely tie your hands together with a silky scarf.