COWGIRL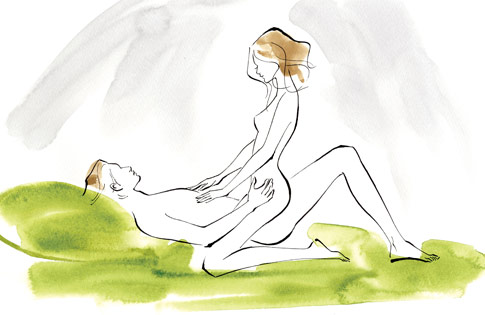 How
You kneel on top of him, pushing off his chest and sliding up and down his thighs. You can relieve some of your weight from his pelvis by leaning back and supporting yourself on his thighs.
Benefit
By being in the dominant position, you'll delay his climax and intensify yours.
Bonus
Discover new sensations for both of you by widening your knees or bringing them closer to his body.