WHEELBARROW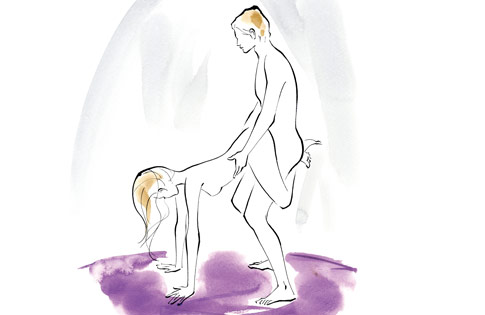 How
Get on your hands and feet and have him pick you up by the pelvis. Then grip his waist with your thighs.
Benefit
Aside from being a fabulous arm workout for you, this male-dominant move allows him deeper penetration and an amazing view of your assets.
Bonus
Try resting on a table or the side of the bed and give your arms a break.