PRETZEL DIP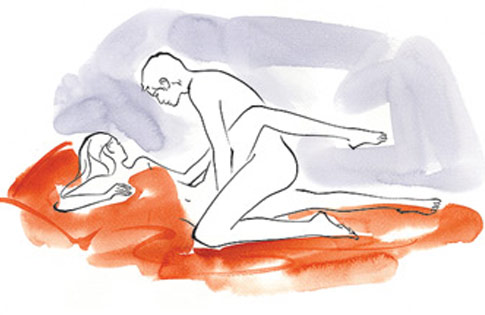 How
You lie on your right side; he kneels, straddling your right leg and curling your left leg around his left side.
Benefit
You get the deeper penetration of doggy style while still being able to make that important eye contact.
Bonus
Get your guy to put his hands to work.