GOLDEN ARCH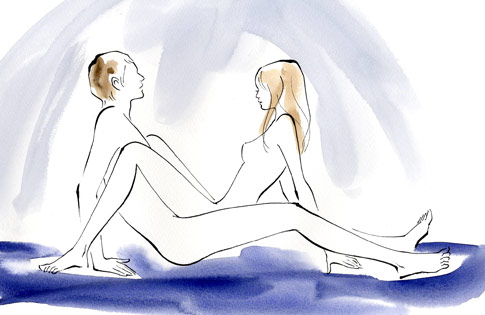 How
He sits with his legs straight and you sit on top of him with bent knees on top of his thighs, and you both lean back.
Benefit
Gives you both nice views of each other's full bodies. You'll also have control over the depth, speed, and angle of the thrusts.
Bonus
Have him use his hand to rub your clitoris, or use your own. Lean back farther for extra G-spot stimulation.