UPSTANDING CITIZEN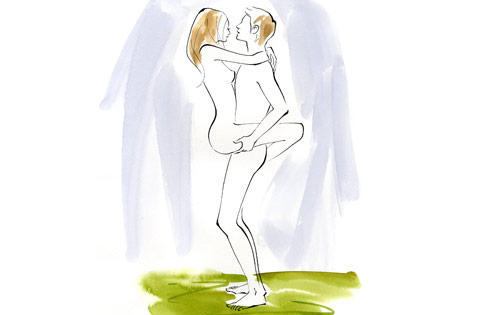 How
You straddle him, wrapping your legs around his body. He stands and supports you in his arms. You can start on the bed and have him pick you up without disengaging. (Or for the truly bold, you can hop aboard from standing position!).
Benefit
He needs to spread his thighs slightly and not lock his knees. But if he has a bad back, this is a very bad idea!
Bonus
Have him push you up against a wall—very carefully.