TAP DANCE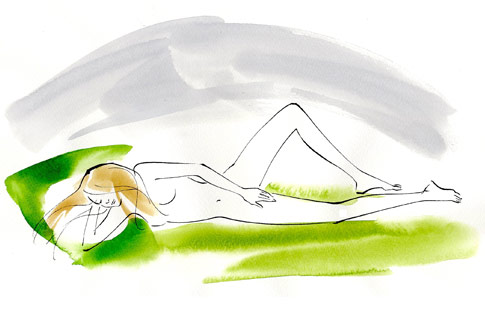 How
Lay on one side with one leg extended and the other bent. With one hand, gently separate and hold your labia to the sides, and apply a tiny drop of lube to your exposed clitoris. Then, with the opposite hand, begin tapping gently on it.
Benefit
Tapping, instead of rubbing, can cause quick and intense sensations for those who find direct stimulation too intense.
Bonus
Tapping harder or faster will create different sensations. See how long you can last or ask your partner to take part in the fun.