Beginner's Guide to Anal Douching/Enemas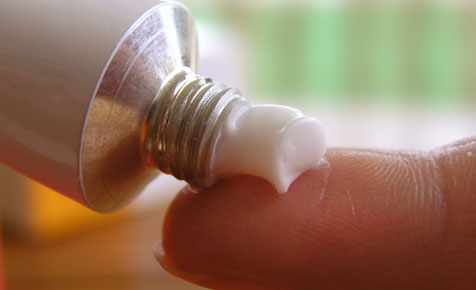 Are you anally adventurous? Then there's no doubt that you have been considering a deep clean for some time. For no muss, no fuss in the wonderful world of anal play, douching and enemas are becoming increasingly popular. They can also be enjoyed as part of some extreme BDSM play, so why not put some intense pressure on your sub, and give it a go?
We know that douching/an enema as a standalone activity can be an intensely sensual experience. So for all you budding klismaphiliacs out there, UberKinky has put together this comprehensive guide to give you some essential pointers. Enjoy some good clean fun and start fulfilling those downstairs desires without delay!
Safety First!
STOP! For practising safe sanitation, it is imperative that you read through these safety tips carefully. UberKinky takes your well-being seriously, that's why it's important that you have all the facts before we send you on your way, douche/enema in hand. Although partaking in douching or an enema is a relatively risk free practice, there are a couple of things that you should consider before moving forward.
Here at UberKinky, we live by the theory that everything is supremely satisfying in moderation. So don't overdo it! Excessive douching and enemas can cause the mucous lining of the anus to be washed away, leaving you vulnerable to infections. It can also cause cuts and interfere with normal bowel function. We recommend that you fulfil your anal ambitions no more than once or twice weekly.
If you're a little over-excited and want to dive straight in at the deep end; calm down, there's no rush! It is crucial that you always follow these dos and don'ts to get the most from your play;
Don't:
Use soap, salts, or other additives, as they could cause irritation – if you're just starting out, save the additives for when you're a little more experienced
Use if you have any heart problems or any other serious health related issues
Strain or force the fluid out of the rectum, it will be expelled naturally
Do:
Rinse your douche or enema before use
Go to the toilet before getting started
Thoroughly clean your douche/enema after use with antibacterial toy cleaner
Stop if you experience any pain or severe discomfort
Test the temperature of the water before filling your douche/enema (it should be body temperature, approximately 37-40 C)
Getting Started
So you can't believe that it's taken you so long, but you're finally ready to take the plunge? Well if you're all set for some anal action, but you're still unsure of how to administer this medical procedure; have no fear, UberKinky is here to solve all of those douching dilemmas. Simply follow this step by step guide and you'll be on your way to cleansed contentment in no time;
Give your cleaning device a clean of its own
Fill it with warm (not hot!) water
Lubricate the anus and nozzle of the enema or douche
Insert the finger to ensure that the muscles are relaxed
Assume the position – there are three optimum positions for administering an enema or douching;
Although, if you are a die hard fetishist you may want to try; seated on a rim seat, queening stool, or an examination seat with stirrups
Insert the nozzle just past the sphincter
Squeeze in as much, or as little water, as you are comfortable with
Remove the nozzle slowly and gently
Move around and massage the stomach in a clockwise direction – this will get the fluid flowing
Hold the water in the anus until you naturally feel the urge to expel it – do so whilst sitting on the toilet
Repeat as required until the water runs clear
For less of a deep clean, and more of a rectal rise, only introduce a small amount of water into the body.
Don't:
Release the bulb (if using a hand held squeezing device) whilst still inserted in the anus as it will suck the 'dirty' water back in
Douche or use an enema right before anal play, you should allow 2-3 hours to ensure that all of the water has been expelled
Do:
Insert the finger first to relax the muscles before inserting the nozzle
Use plenty of water based lubricant
Have a towel nearby in case of emergency