How does a woman give a man anal sexual pleasure?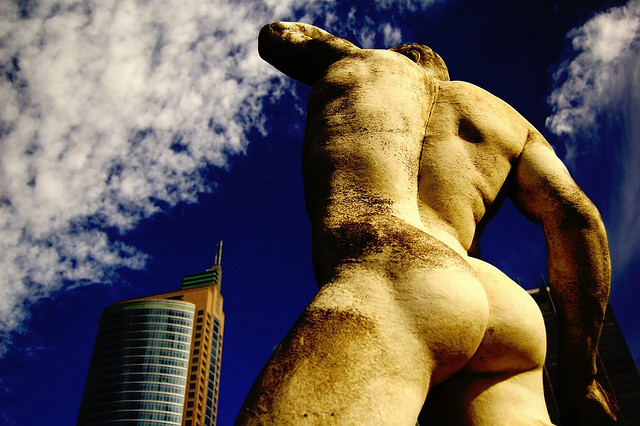 Ask Cara: Women's beginner's guide to giving a man anal pleasure (& helpful top tips)
Question
I've started a new relationship with a man and it turns out he wants me to give him anal pleasure. I've only ever been with one guy before who liked it and it was a very short relationship so we didn't dabble that much. I know things like keeping my nails short and using lube but after that I am pretty clueless! I know how I like my ass played with but that's me, and I'm a woman – I have no idea what I am doing with a man. Could you possibly explain how to give anal pleasure to a man, or some kind of beginner's guide? Some helpful top tips would be really awesome! Hoping you can help.
– Anon
Answer
Hi there and thanks for your question. Anal play is a sensitive subject (pun entirely intended) for all parties involved. As you may be aware, the tissue and lining inside the anal area is quite thin and prone to tears and rips if not treated with the utmost respect.
Always use lube. I cannot emphasise this enough. Lubricant is mandatory for anal play. I don't mean a quick spit on your fingertips before shoving them in with a whispered prayer either; I'm talking about honest-to-goodnesssex lube. You can choose from water based or silicone, there are even thicker formulation lubricants available especially for anal sex and use with anal sex toys. They're less likely to run too fast and dribble into a messy puddle beneath. You can also make sure it stays where intended and feel where it's going – no matter what the lighting in the room is like.
Work slowly. Rushing when it comes to anal pleasure does nobody any good – at least not until there's a decent about of lubrication, little to zero friction and everyone's passionate in the heat of the moment. This is especially true for newbies to anal play. Things in the bottom seem larger than they appear so start very small, smaller than you'd think. Edge the tip of a pinky finger inside to begin with, aided by lubricant (I may have mentioned lube already).
In a similar vein, if you want to introduce anal sex toys to him then start off very small. There are various butt plugs for beginners and a static one first of all (as opposed to a vibrating butt plug) may be less intimidating and help him get used to the shape and feel inside him. Only use sex toys with a flared base for anal play as this will stop them from being 'sucked up' into the body. Other ideal anal beginner toys are multi butt plug sets which let you experiment with different sizes, as well as inflatable options which give you the versatility of a small or large butt plug and everywhere in between – as well as a quick release valve in case of panic.
Give additional pleasure while experimenting with his anal region. This is quite tricky, as it's natural to want to see what you're doing. Extra and familiar pleasure helps him relax and allows you to explore his ass with your fingers if you're giving him a fluid, well lubricated hand job at the same time, paying attention to his testicles as well as his shaft and penis tip, of course. In later sessions you might feel confident enough to kiss and suck his penis, giving a languid and thoroughly stimulating blow job while you probe his anal area slowly.
When giving anal pleasure to a man, you would do well to be aware of a little something called the prostate. A little walnut shaped something, to be precise. This gland is located fairly deep inside the anal canal, on the upper wall if the man is laying face up. You should be able to just about stimulate it with a fingertip or two but it takes practice – and again, more lube. Use a beckoning motion with your finger and watch him squirm in pleasure. You're right to keep your fingernails short! The prostate is the epicentre of a man's anal pleasure. When correctly stimulated, the prostate can lead to full body orgasms like your man has never before experienced. For more on this subject and a great deal of in-depth, expert knowledge, I highly recommend Charlie Glickman's The Ultimate Guide to Prostate Pleasure (here at Amazon.com:https://www.amazon.com/gp/product/1573449040/ref=as_li_tl?ie=UTF8&camp=1789&creative=390957&creativeASIN=1573449040&linkCode=as2&tag=carsut-20&linkId=IYPA6HZHSU3LTH3N). It's a must-read for everything prostate and male anal  pleasure.
A little housekeeping: don't use sex toys from anal to vaginal (woman) or share sex toys between his anus and your anus and/or vagina. The anal area is loaded with bacteria which can cause nasty irritations, infections and other medical issues of a nasty nature if you introduce them to other areas on yourself or on another person. After anal play, always make sure you wash all items involved (sex toys, fingers, body parts) thoroughly and use an anti-bacterial soap (or relevant spray, in the case of sex toys). Use a nail brush to make sure you remove any nasties from under your nails.
I hope that this short guide to giving a man anal pleasure has helped – good luck and enjoy your anal adventures together.