Plug of Lust Vs. Mood Naughty: Which do you prefer?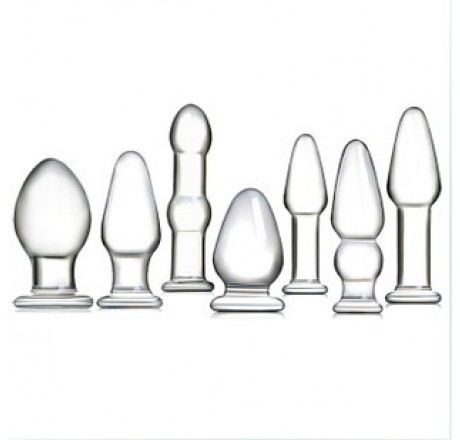 I'm trying to pick out my first toy for anal exploration. Even after reading the reviews I'm having a hard time picking between the two. They're both made of silicone and they're the same price, but I like the ring on the Plug of Lust.
So, that brings me to my question: which do you prefer?
I'm curious to see which one of these two butt plugs the community prefers, and which they would recommend.
I recommend that you look at the B-Bomb. It is nicely tapered and smooth. With some lube and patience it slips in nicely. The vibrations actually help relax/distract which also eases penetration.
Have fun and enjoy – don't forget to reapply lube as necessary.
Well, I only have the Mood Naughty but I really love it as a beginner plug.
The Mood Naughty plugs are excellent for beginners. I recommend getting all three as they are extremely thin. They're inexpensive enough to at least get two. But yeah, super skinny, body safe, flexible, they're terrific!
My first plug was the Naughty Mood. I thought the longer tapered tip would be easier for entry. I also wanted a thin neck so would not be too stretched open. I found it enjoyable but not thick enough after few sessions. I then got a classic. It has the same long tapered design but boy was it bigger. It was even more enjoyable. However I discovered I preferred a plug that is shorter in length. The long ones stirred up BM's after longer sessions. They also being silicone retained odors. I got tired of soaking in mild bleach solutions so purchased a N Joy Pure Plug. Being stainless they did not retain any odor and super easy to clean. Since I liked the classic (1 1/2 inch wide) I went with the Pure Plug Large which also is 1 1/2 inch wide. The Pure Plugs also have a thin neck.
Hope this helps you.