Stainless Steel SMALL ANAL BUTT PLUG SMALL ANAL PLUG JEWELRY only $7.00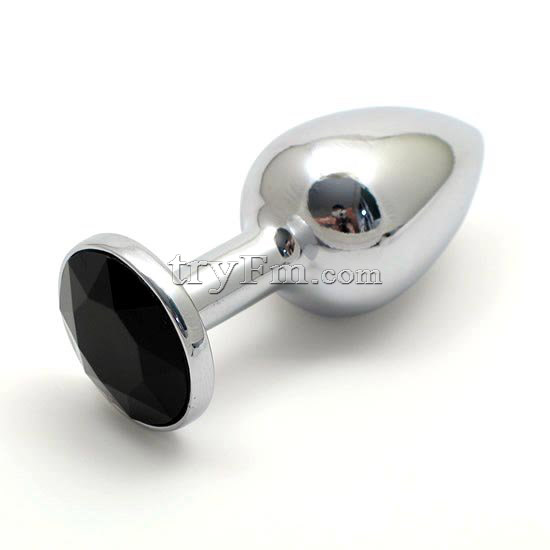 This metal unit is teardrop shaped with an extended rounded base and a stunning jewel on the end of the handle.
The largest diameter within the teardrop insert is 1.5 inches across, with the total length in at 2.5 inches. It is a smaller unit and is great for beginners. Our jeweled base colours are available in Black, Clear, Blue, Purple, and Pink. The jewel fills the entire base and looks stunning when in use.only $7.00
Small (Length:7.5cm ,Max diameter 3.0cm, Weight: 55g)
Medium (Length:8.5cm ,Max diameter 3.5cm, Weight: 98g) +$5.00
Large (Length:9.5cm ,Max diameter 4.0cm, Weight: 170g) +$9.00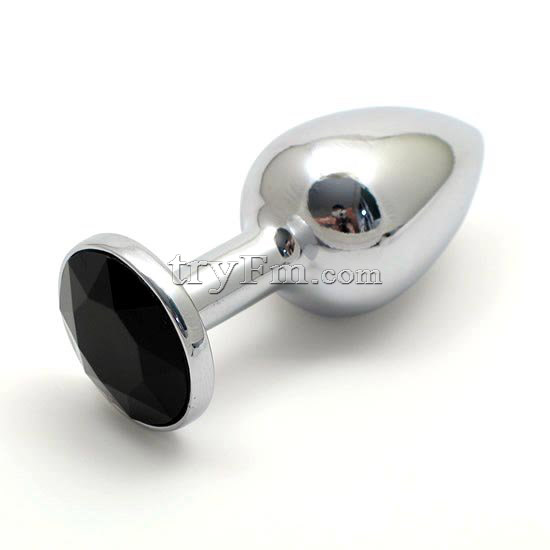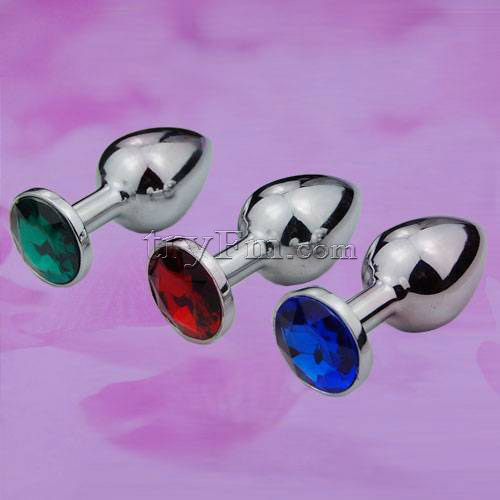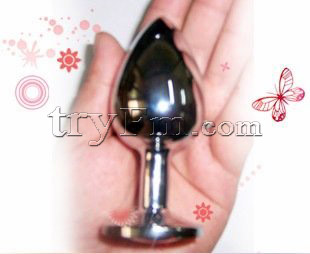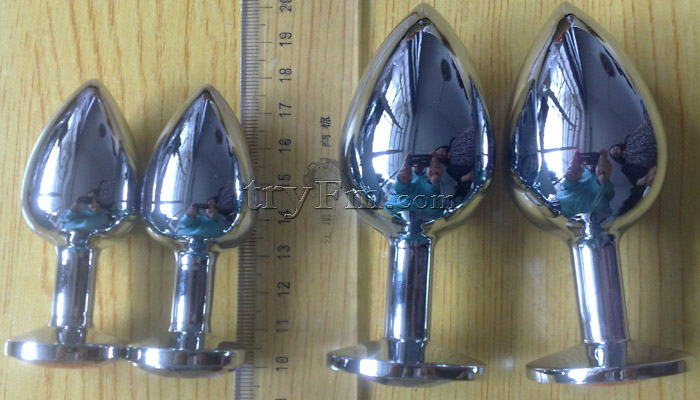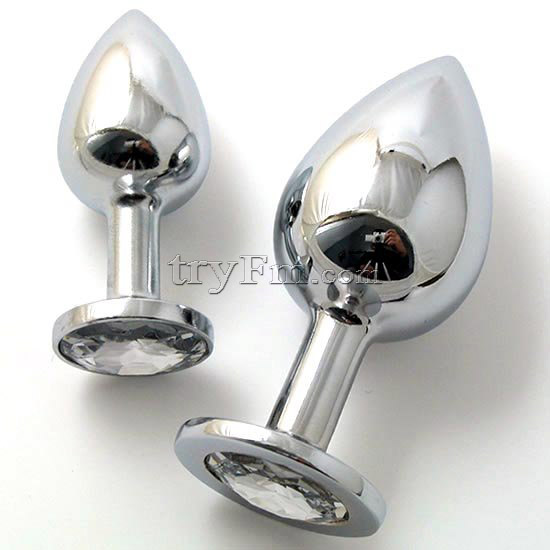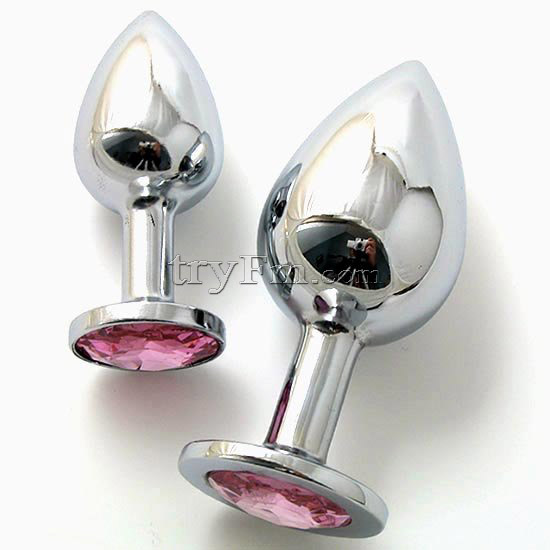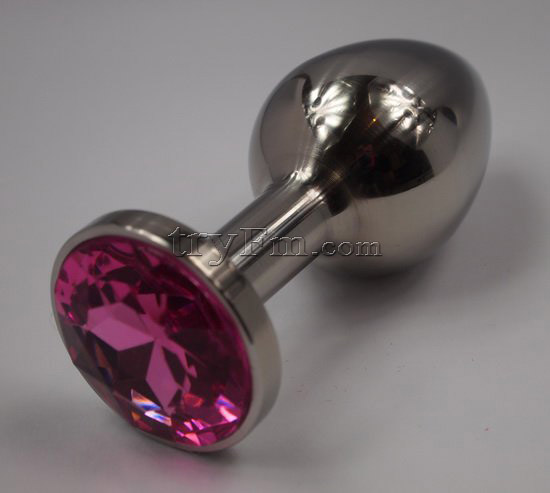 1. Material: Metal and chrome plated
2. With chromatic jewelry
3. 50 kinds colours are in available
4. Size: S and L
1. These plugs are designed for a nice comfortable fit for long term wear. They weigh more than other plugs reminding the wearer of what is inside.
2. The glass cut gemstones finish off the plug and attracts lots of attention to the wearing party. These are true works of art.
3. Every working procedure is done elaborately. The safety, smoothness, novelty and the cleanness are the points. The handfeel, the butt colour and the graceful curvedesign are great. These jeweled butt plugs make a great gift to your loved one and you will love putting them on them!
4. Measuring approximately 3 inches in length, 1.1 inches at widest point, 0.3 inch stem. Available in a variety of different colours.
ADDITIONAL INFORMATION
| | |
| --- | --- |
| SKU | at1021 |
| Attention | This device is exclusively for individual, please be careful to keep it clean before/after using; when washing it, keep circuit part away from water to avoid electrical fault; keep silicone cover away from dirty matter like ink; before storage, remove battery and reposition back to its normal site respectively in packing box for future use. |
| Material Components | Stainless Steel Material (Also known as: Chrome alloy, Polished steel) A ferrous alloy with a minimum of 10.44% chromium content. |
| Material Properties | Smooth, hard and lovely to look at, it will perfectly match if you prefer something firm. It is also widely loved because it has the ability to transmit heat or to be cooled in the fridge. Toys made of these materials will last a very long time when properly cared for. |
| Hygiene And Maintenance | Boil, soak in bleach and water solution, or place it in the dishwasher. |
| Lubricants | Water, Oil, Silicone |