BLUE SMOOTH STUDS GLASS ANAL PLUG for my Bum – Oh yes, I love Icicles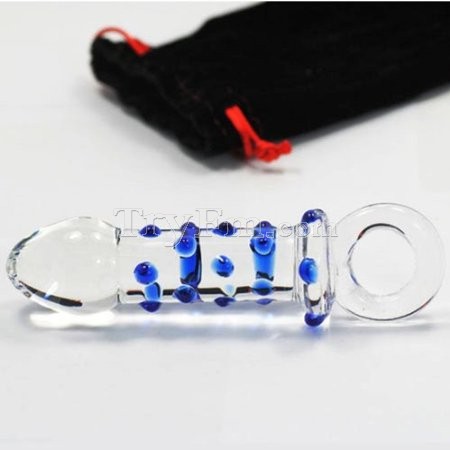 The Icicles line of glass dildos is stylish seductive and designed to please. A line that I personally adore, Pipedream's Icicles' are my go to glass toys.
When Pipedream asked me to review the Icicles, I couldn't resist. With its sleek blue glass, little nubs and anal safe base, it was love at first sight.
The Icicles is glass wand that can be used either vaginally or anally. With 3.75 inches insertable, its petite size is ideal for those who prefer small vaginal toys. Don't let the petite size fool you, this Icicles is packed full of pleasure. With small bumps of texture throughout the shaft, it creates delightful sensations as you play. Also, equipped with a flared base and an o-ring handle, the Icicles is also wonderful to use anally.
Anally the Icicles is utterly amazing. Designed with a tapered tip it's easy to insert, even those who are new to anal penetration should find that the Icicles slips in easily.
The pleasure bumps are arranged in rows five rows with three to each row. These bumps feel delightful as you play without being too much. Even anally, there's just the right amount of texture.
Each of the Icicles is hand blown from borosilicate glass. Unique in every way, the Icicles us made to play long and hard.
Glass is a great choice for your sex toys. Not only is it firm and hard inside of you, it's also fun for temperature play. Run it under warm water to heat things up or pop it in a glass of ice water to cool things down. Icicles hold the temperature for an extended period of time letting you play and experiment till your heart's content. If you find that the desired temperature is getting low, just pop it back in the water and play again.
Made from non-porous glass, this wand is easy to clean and can be sterilized. Simply wash it with warm soap and water or your favorite toy cleaner. To sterilize it, place it on the top rack of the dish washer or boil for three minutes. When removing from the dishwasher or boiling water, use caution; it will be hot.
Quick Review
Icicles is a glass wand that's ideal of vaginal or anal play.
Use it alone or with your partner.
Made from hand blown non-porous borosilicate glass.
Designed to last a life time.
Created with a tapered tip, flared base and o-ring handle.
Safe to use with your favorite lubricant.
Length : 6 inches
Insertable Length : 3.75 inches
Width: 1.25 inches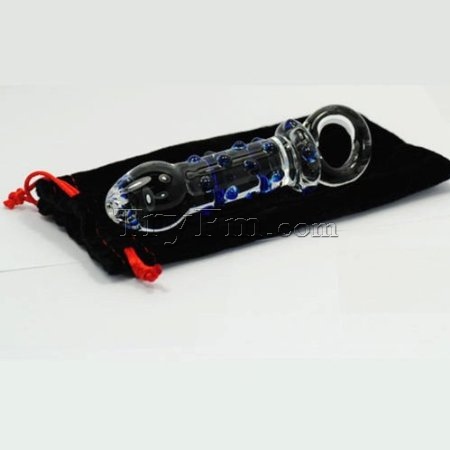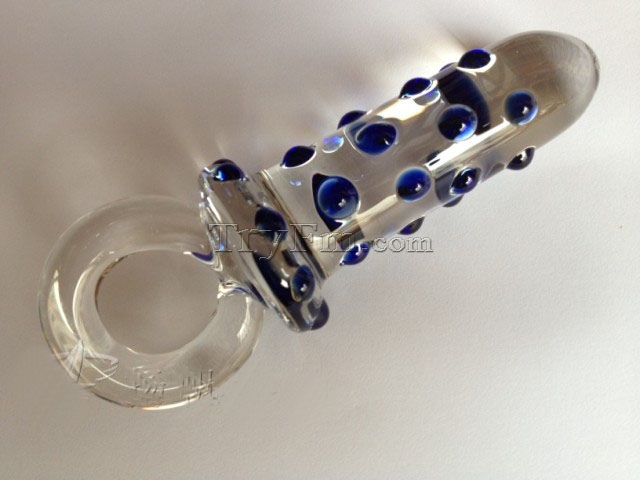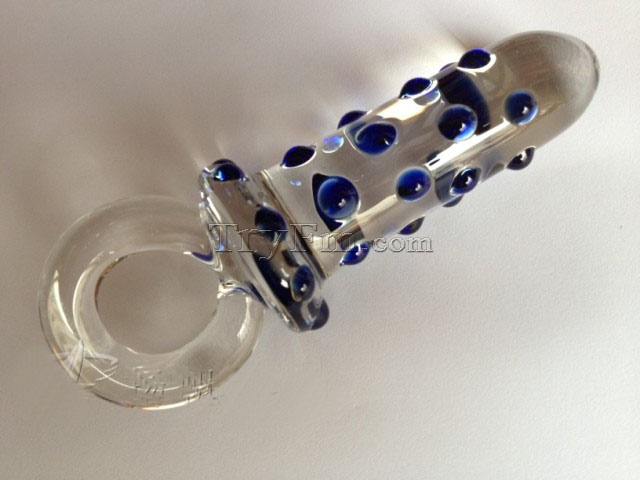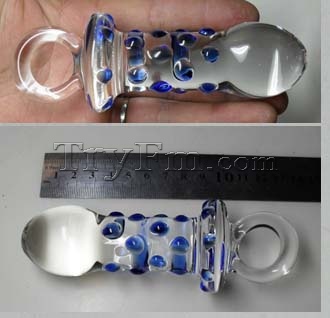 ADDITIONAL INFORMATION
| | |
| --- | --- |
| SKU | cd1102 |
| Size | one size fits most |
| Safety Features | Anti-bacterial property,Hypo-allergenic,Latex free,Non-porous,Phthalates free |
| Manufacturer | TryFm |
| Material | Glass |
| Attention | This device is exclusively for individual, please be careful to keep it clean before/after using; when washing it, keep circuit part away from water to avoid electrical fault; keep silicone cover away from dirty matter like ink; before storage, remove battery and reposition back to its normal site respectively in packing box for future use. |
| Material Components | A glass is an inorganic non metallic material that does not have a crystalline structure. Such materials are said to be amorphous and are virtually solid liquids cooled at such a rate that crystals have not been able to form. Pyrex, a brand name for borosilicate glass, is made by adding boron into the mixture of sand, soda and ground lime. |
| Material Properties | Pyrex is a hard material with a high chemical resistance and mechanical strength. The boron in Pyrex reduces any stress caused to the material due to temperature changes. It is less dense than ordinary glass, making it much more resistant to shattering and breaking as well, if it were to break it would not shatter or splinter into tiny pieces but instead it would snap or break in large pieces. It retains temperature extremely well and requires only a little lube for a super-slippery effect. |
| Hygiene And Maintenance | Glass is extremely smooth and nonporous. Easy to clean, with soap/water or sex toy cleaner. Use condoms if sharing. |
| Lubricants | Silicone, water, oil |