Size Matters MAX Twist Clit & Nipple Tripple Suckers Set Review by Beck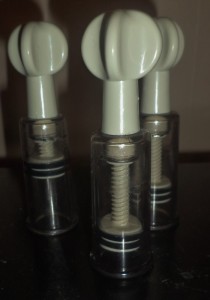 The Size Matters MAX Twist Clit & Nipple Suckers Set are made of ABS plastic. Not as body safe as silicone, but it's non-porous and free from latex and phthalates. However, you cannot safely share these with partners due to how they work.
Each sucker is made up of a 2.25″ long plastic tube that has an opening with a 0.75″ diameter(S: 1.8cm M: 2.8cm L: 3.8cm XL: 5cm). At the top of the tube is a twist screw that decided the level of pressure by your twisting. When you twist, the inside disc moves to adjust the suction. Sadly, this disc could keep fluids behind it especially if you are lactating or use it on your clit and it's impossible to clean what gets behind the internal disc.

In order to put them on, the disc must be toward the bottom of the tube. To activate the suction you start to twist moving the disc up towards the top. As you twist the suction increases. You are supposed to stop if you feel any pain. You should only feel tugging from the suction.
My first few times trying to get these suckers on – I couldn't get the suction correct at all. I could hardly get enough inside the pump to make the sucker stick to me. I had to hold my nipple out and pull extra skin around the edge of the sucker in order to get them on right. Then I begun to twist until the suckers held on themselves.
I had a hard time due to the size of the opening. My nipples are 0.5″ in diameter while the pump is 0.75″ in diameter. It's just slightly too big. If the size where 0.6″ in diameter – I think they'd work better for me personally. Though, having 0.75″ diameter is great for those with large nipples.
When I tried my clit, again, I had difficulty getting enough inside the sucker to create the suction to lock into place. However, this time is because it's hard to get a flat surface. I did eventually get one on, but it didn't stay in place for long.
Sadly, I am disappointed in these suckers as they are marked. However, using these for their marketed purpose isn't the only way to use them. You can use them on any other areas of the body, but be careful not to do this for too long. Sucking the blood to the surface is essentially a bruise and can damage the blood vessels which would cause blood clots, so use these with care!
I enjoyed using these on my breast, but not my nipples. And I got some lovely marks out of them. I enjoy the feeling of the pulling on the surface of my skin and then the release of my skin makes me gasp because of the combination of pain and pleasure. I find suction very erotic.
Overall, I'd have to rate these a 3/5 because they are okay because I can use them another way. However, I must take away from the rating because they do not work well for their intended purposes. They are well made and a fair price. I recommend them only to women who have large nipples (not areola) than I do, which is probably a limited number of women because I do believe my nipples are slightly larger than most.
The suckers come packaged in a box that isn't good for storage and is not discreet as there is an actual breast on the back of the box and the product is pictured on the front, thought it could be worse.
Cleaning these suckers should be down with alcohol wipes. You shouldn't try to wash them with running water because there is a likely hood that water could be trapped behind the disc – which could start to mold and smell.
You can purchase these at tryfm.com for $4.5 for 1 pcs and free shipping.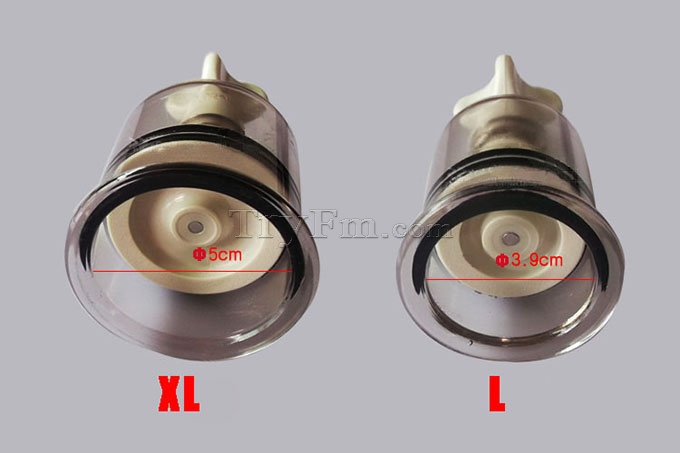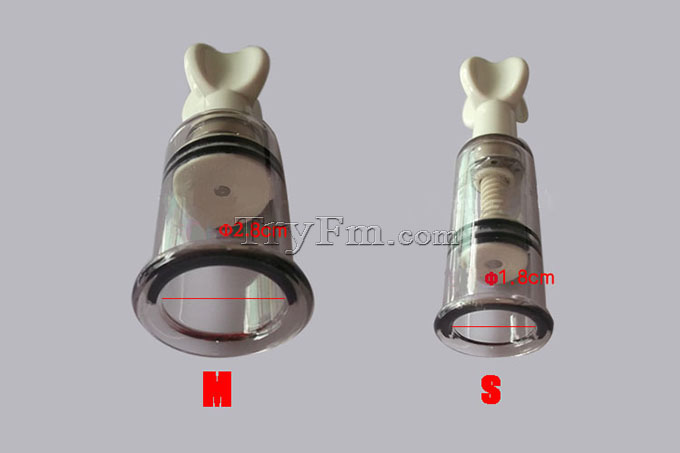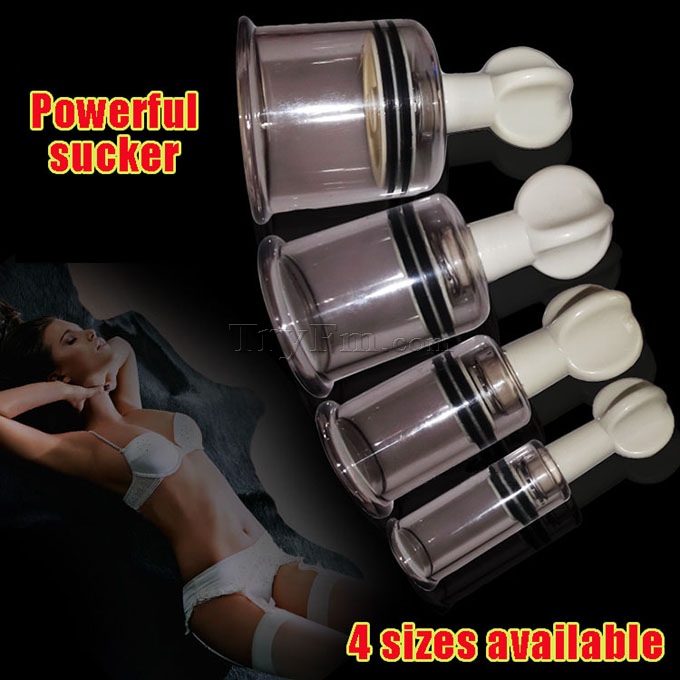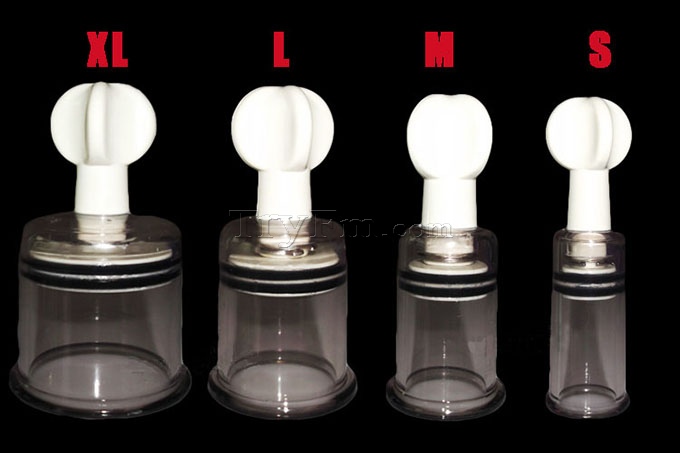 Usage:
1. Pull the handle to the bottom
2. Put the sucker on the nipple
3. Screw the handle up gently
4. Stop screwing when it sucks on
Attention: 
1. Do not keep the sucker on the nipple for a very long time, it could get blood stasis.
2. Do not screw the handle too hard to the top, it might get hurt.