Plastic Ball Gag with Bell Special Price:$4.99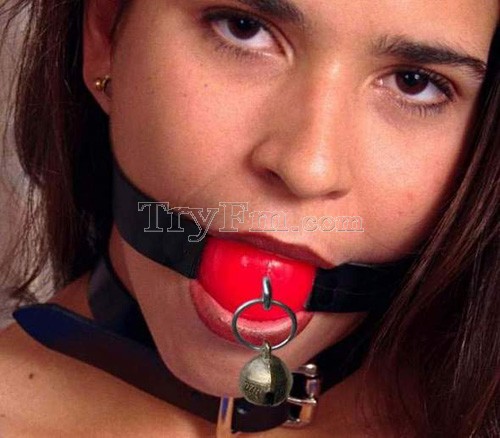 Made out of senior medical non-toxic materials, this ball gag is innoxious, you could just relax to contain it by mouth. The little bell along with the gag is a wonderful design which could increase spice owing to it's sound.
Just restrain your partner with this gag, his/her imploring look and flowing out saliva will absolutely inspire you. And with the bondage, she/he is so take your word, and does whatever you ask for.
Package Included:
1 x ball gag with bell
Material: 
Leather/Metal/Plastic
Feature/Fuction: 
Adjustable, non-toxic
Dimensions: 
Gag Φ:1.77in(4.5cm)
Gag Colors Available: 
Black, red, yellow. Note: Please specify which color you want when purchasing, if not, the color will be random.
(The leather belt color is always black)
Hygiene And Maintenance:
– Dirt adhering to the leather can be removed with a damp cloth, using a mild soap if needed.
– Plastic part can easily be cleaned with antibacterial soap and hot water or by wiping down with isopropyl alcohol.
– Please remember to keep the item dry after cleaning.

Attention:
– This item should be used under the permission of the both sides.
– Please be careful and sober when playing games. Please avoid the behavior getting out of control arousing by alcohol, drugs or violent emotion.
– Remember to thoroughly clean the whole item according to the instruction when first using it, and  it's better to do slightly cleaning before & after for each time use.
Price:$11.99 Special Price:$4.99
Purchase Link:https://www.tryfm.com/soft-ball-gag-190