Funny Nose Hook Special Price: $4.50 SKU smab21a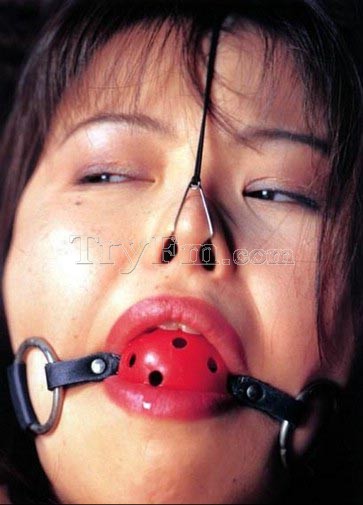 This nose hook linking to elastic cord is easy to use, the polished crotch will not hurt skin in case of no hard pull. Actually, if you want something a little hurt followed by lots of excitement, this item is exactly what you are looking for.
Hook length:1.18in(3cm)

Note: The ball gag in the picture is not included.
Attention:
– This item should be used under the permission of the both sides.
– Please be careful and sober when playing games. Please avoid the behavior getting out of control arousing by alcohol, drugs or violent emotion.
– Remember to thoroughly clean the whole item when first using it, and  it's better to do slightly cleaning before & after for each time use.
Price:$7.99 Special Price:$4.50
Purchase Link: https://www.tryfm.com/funny-hook-186