Recommend:Metal-plated Heart Anal Butt / Anal Plugs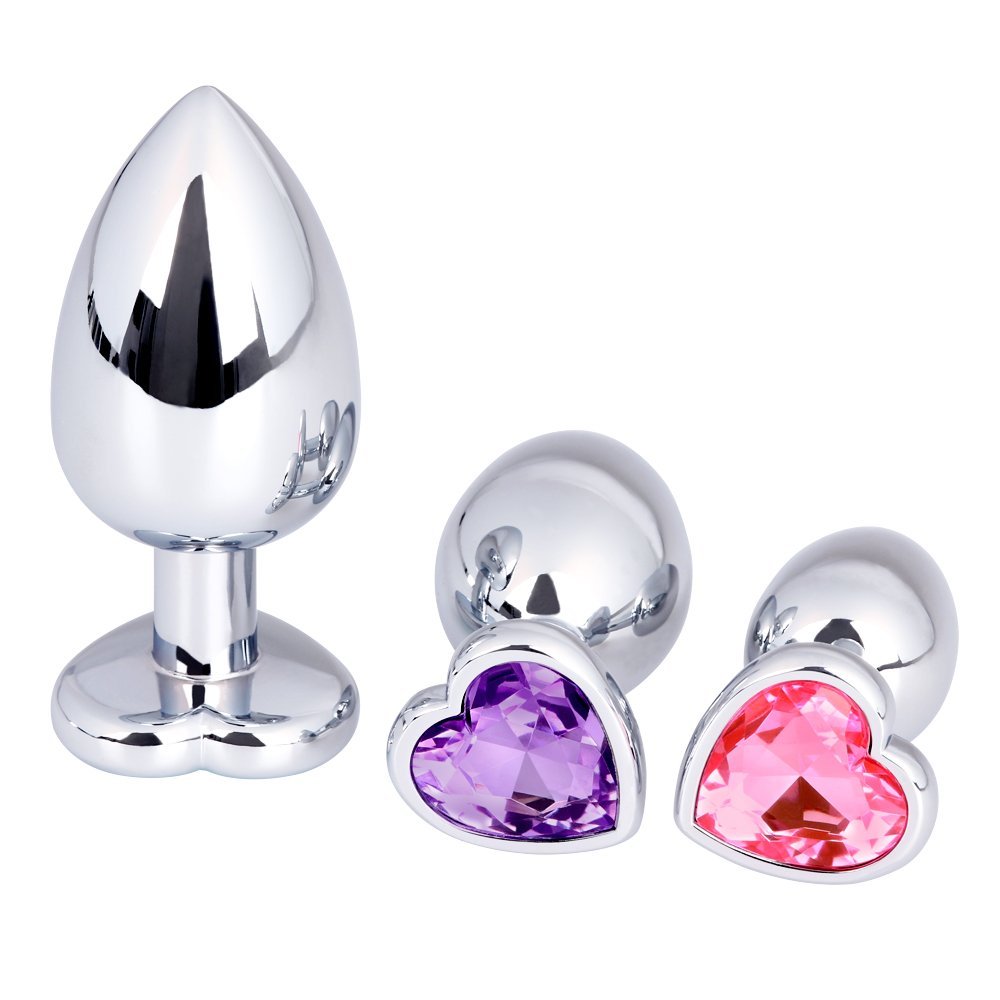 I am extremely impressed with the amazing quality of this set of heart shaped metal plugs. Each size is noticeably different. Each one was carefully wrapped in tissue and also bubble wrap. Each one also has its own red draw string velvet pouch which is cute, and perfect for storing them in discreetly. These are heavy duty and solid. The gems are well a fixed into them. Them gems are very attractive and add a sexy flare to the design. They are sparkly and reflect the light very nicely for a little sexy razzle dazzle.
The large is a pretty big size, larger than I had imagined. That might be more difficult for some users of this toy. The good thing is that you have a medium and a smaller size one to start with to find just the right comfort level to start. This is perfect for valentines day, you can surprise your lover with this and have an adventurous night at home.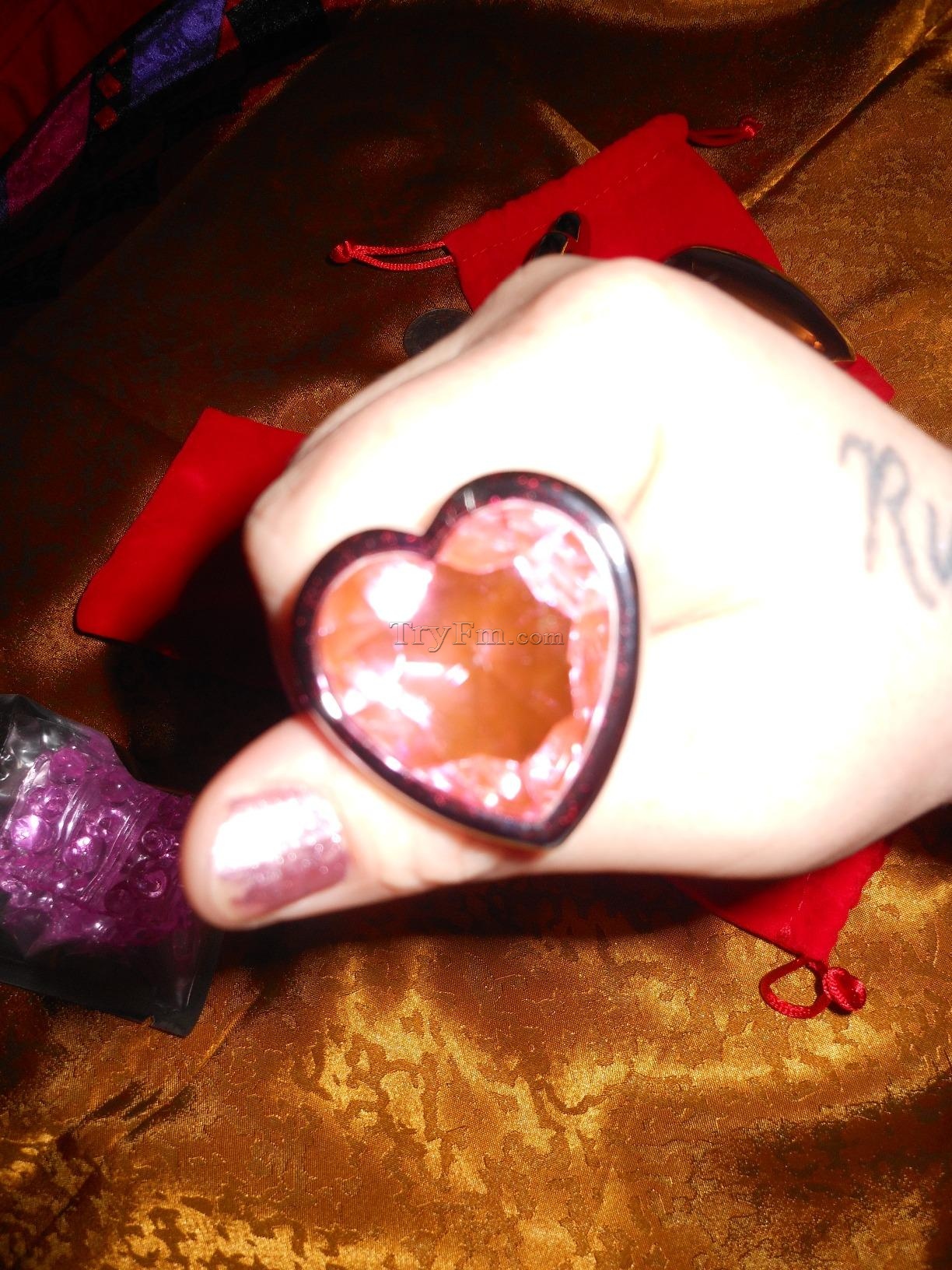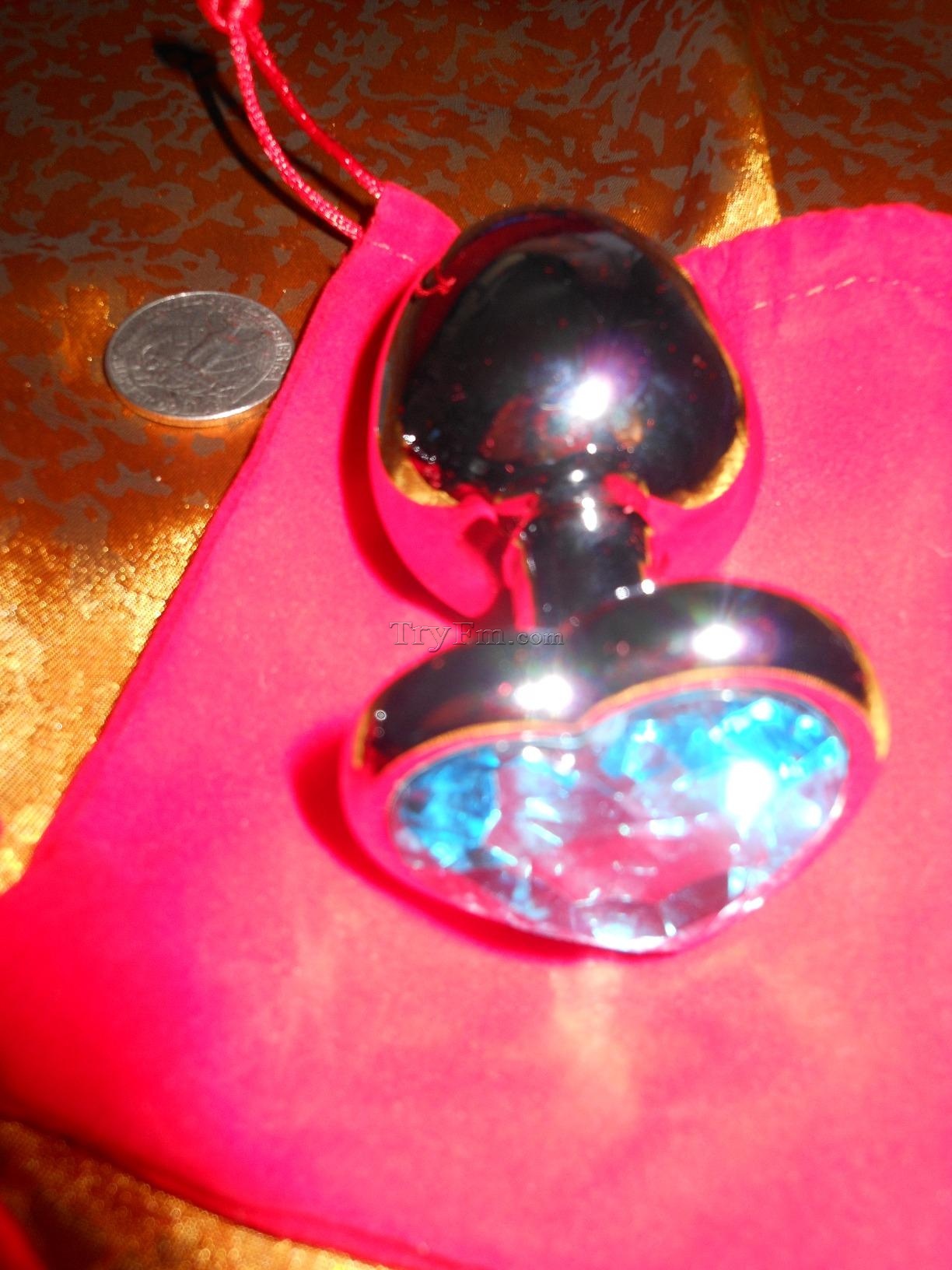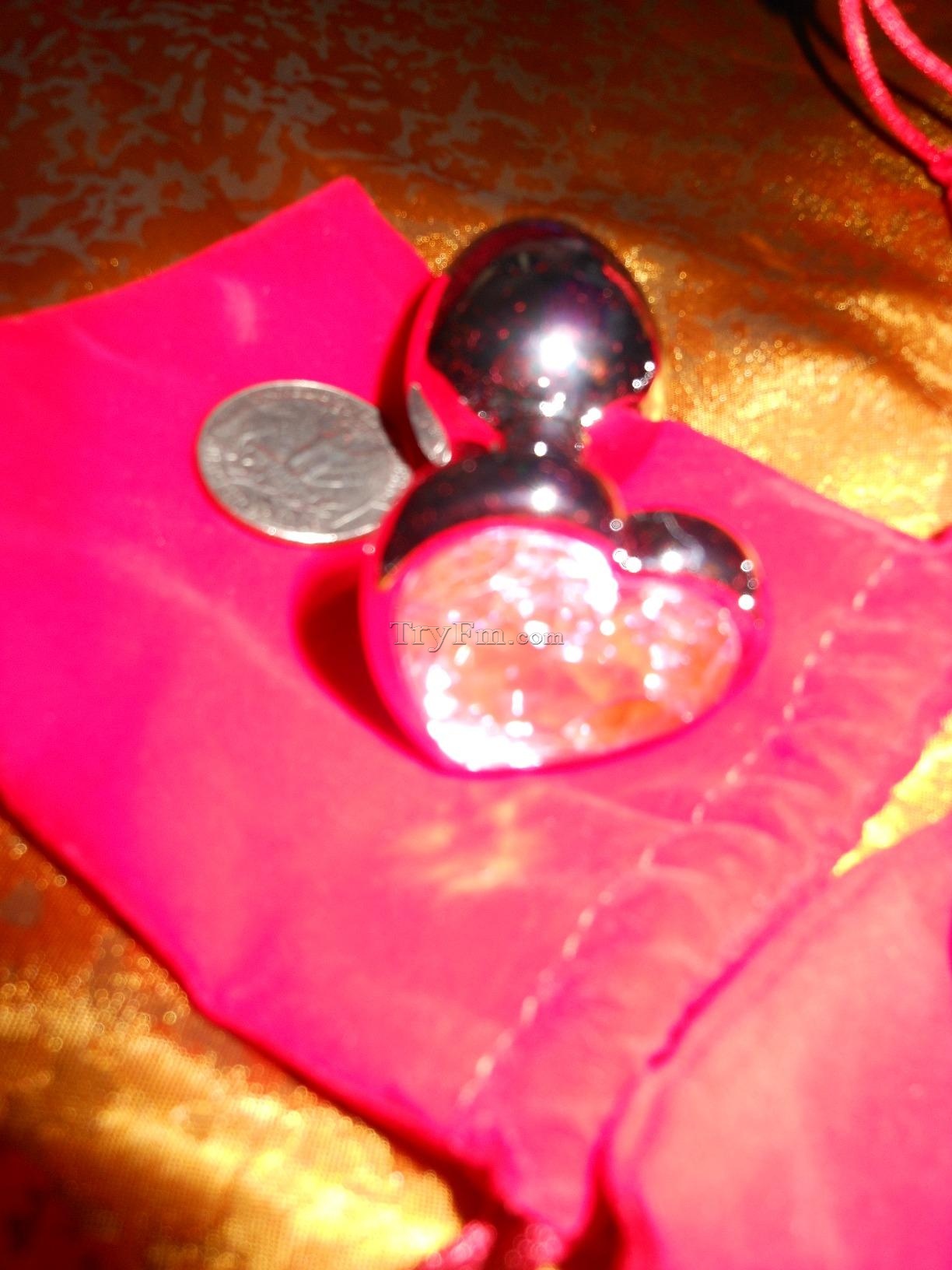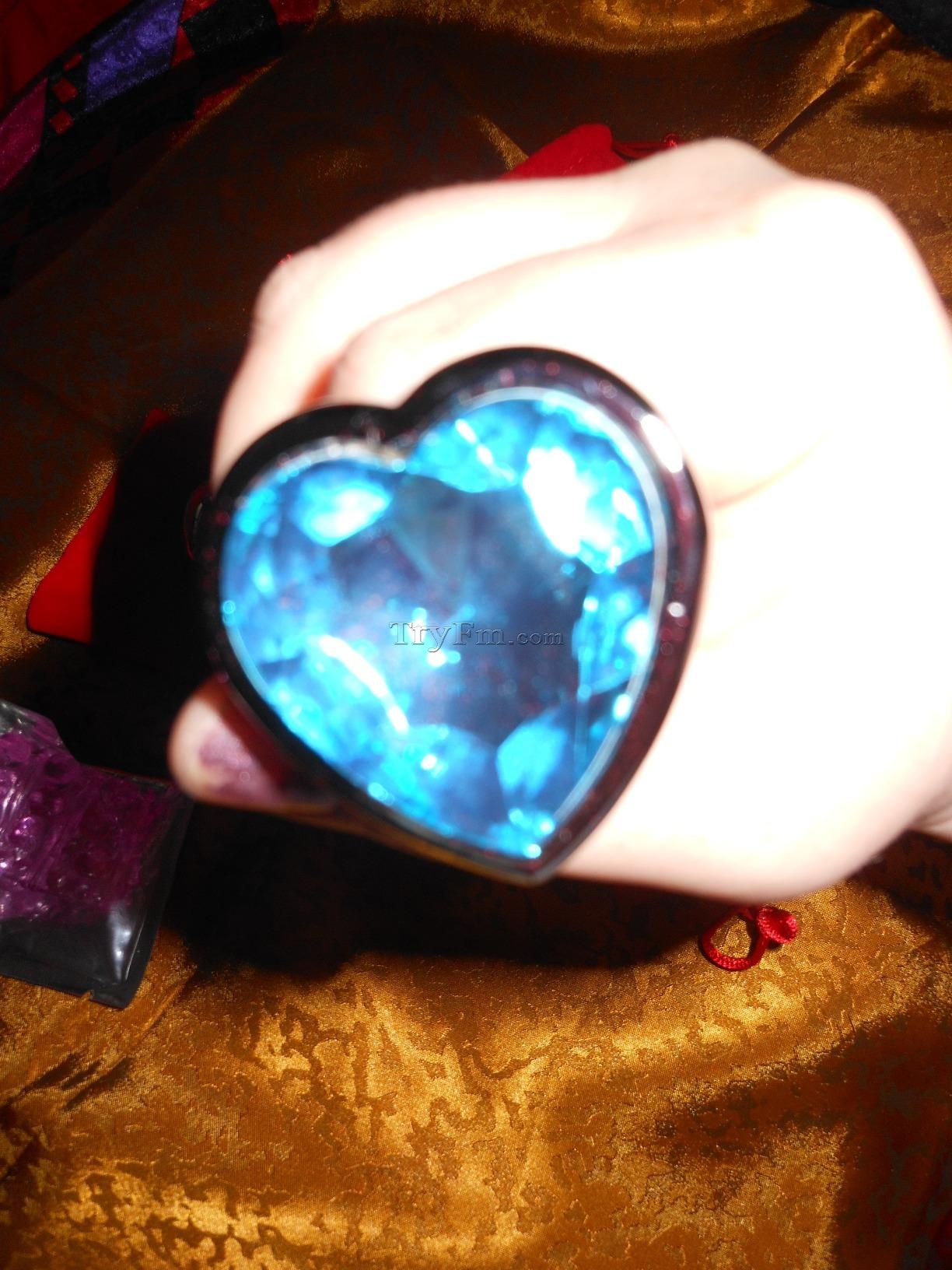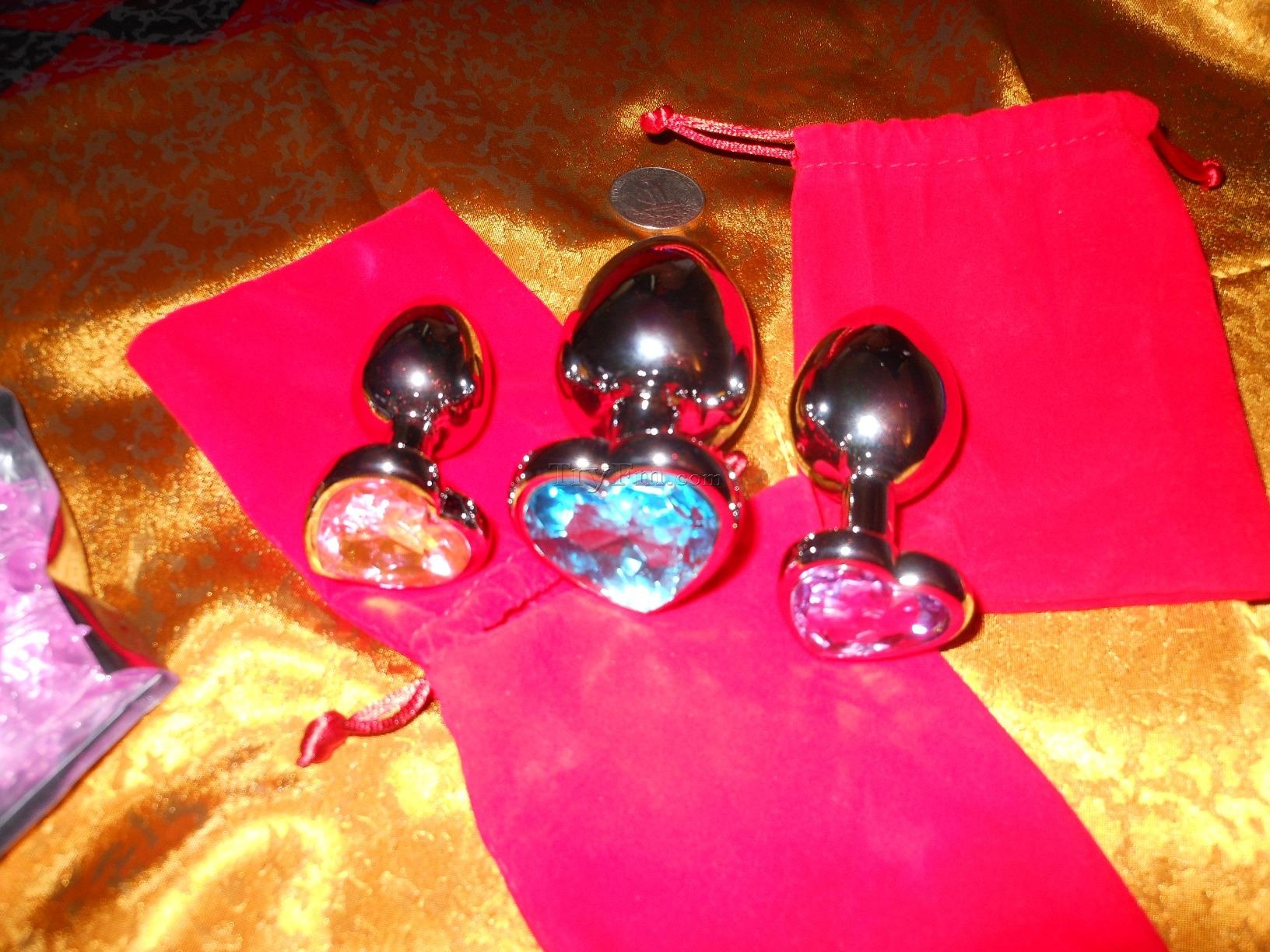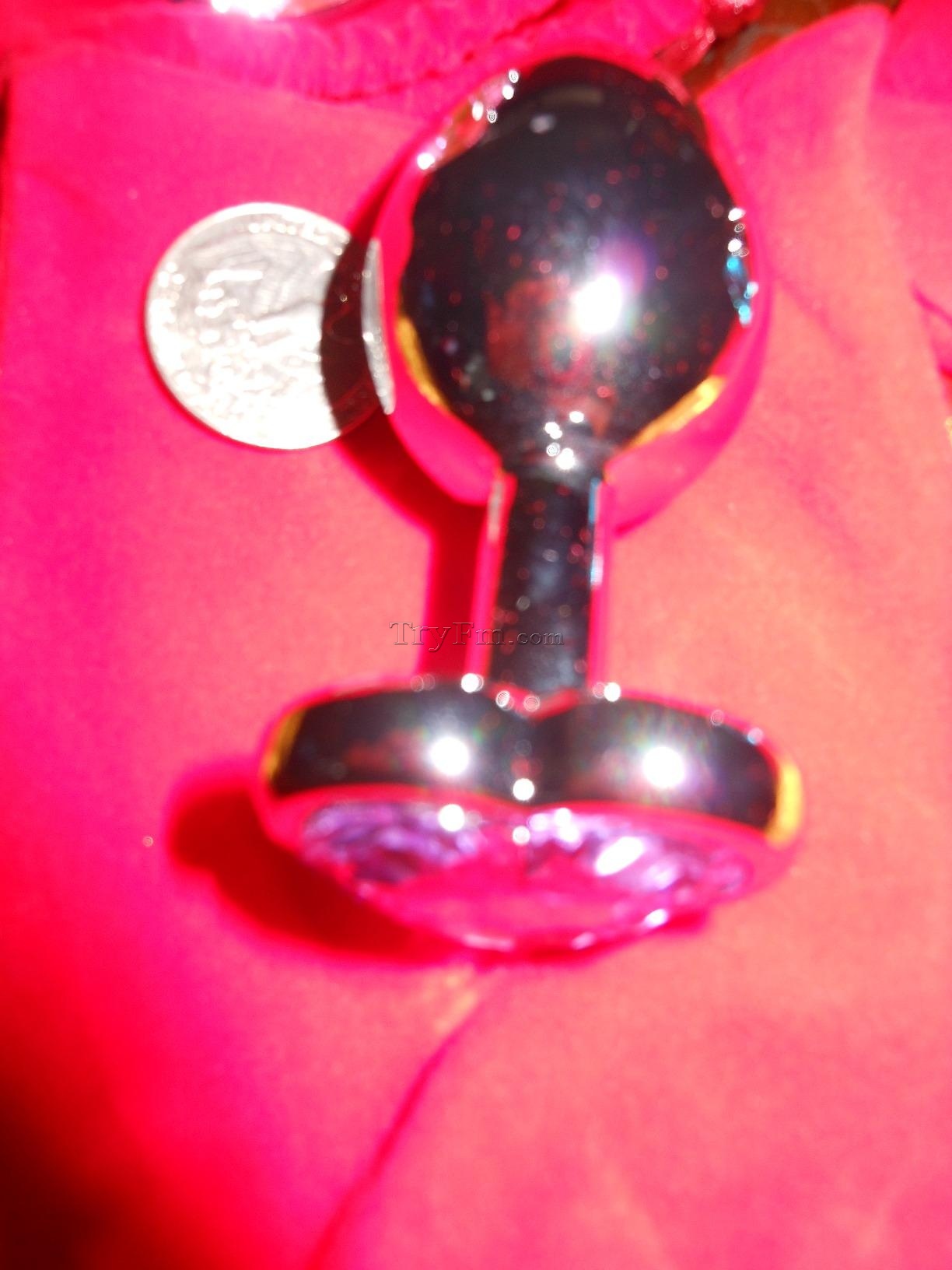 I personally prefer the metal stainless steel design over the silicone type. First it is easier to sanitize and clean. Second it feels better going in. The place you put this is not always, or ever much of a comfortable place to have things placed for many people. That makes it hard on its own to use most anal toys. The benefit of the cold metal, for me anyhow, is that is is cool, and sort of has a numbing type of an effect. It makes insertion more comfortable opposed to plastic, silicone or rubber materials that are warm, or room temperature. The cold helps me to relax as it is being inserted, and makes for a better overall experience.
The colors of the gems are really pretty, and it is nice that they came in different colors so that you have a variety. I already purchased a red one prior to this, so now I have a nice color option when it is play time. These can be used on male or female partners. You can use it as a trainer and keep it in place during the day, or you can insert it you self and give your lover a hot view from behind, as you shimmer and glimmer in their eye. They will light up with desire.
*Disclaimer, I was able to test this product out either at a reduced rate or complimentary in exchange for my honest review of the product. All my opinions are that of my own, I was not paid for this review in any way, shape or form.
buy link
https://www.tryfm.com/stainless-steel-silver-anal-plug-with-heart-shaped-jewelry