Pick proper Toys for Your Butt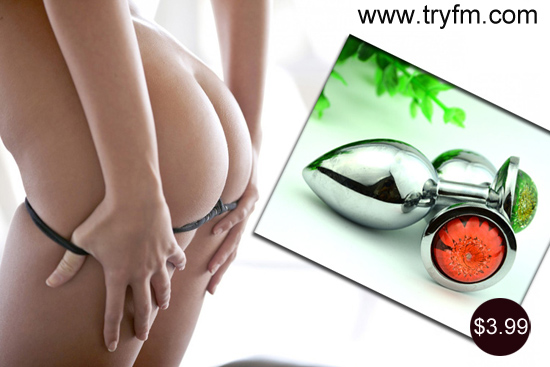 If you've done a little exploring with your fingers, maybe it is time to take your anal play to the next level. You see, putting a foreign object in your anus is not easy both psychologically and physically, but there are lots of fantastic anal sex toys out there to help you to make the journey enjoyable, and the first step is that you get to know them.
Basically, we can find most anal sex toys fall into four categories.
1. Plugs. These are designed to be inserted into your rectum and left in place. You can also move them in and out if you'd like. The small version is less than $5, and a special one is below $10. So it's no skin off your back if you don't end up liking it.
2. Beads. Anal bead sets are meant to be inserted into the rectum and slowly pulled out. Sometimes the beads are graduated in size, so they get bigger the further up the chain you get. You can get a nice one when the price is less than $12.
3. Anal Hook. They're great for solo use because they have a long handle which make the plug part be easily inserted and left in place.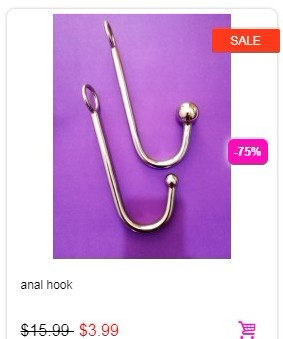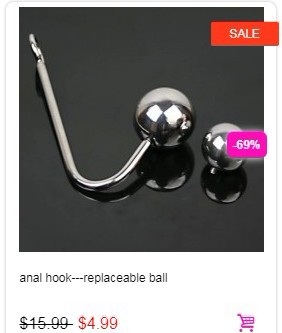 4. Dildos. These are typically used with harnesses to stimulate P-in-A intercouse.
Here are some other important characteristics to look for in an anal toy:
Made of body-safe materials. Only the highest-quality for your dainty lil butt. Look for medical-grade silicone or stainless steel.
Flared base. Your anal sphincters are quite strong, and they can pull sex toys up into your rectum. To spare yourself the embarrassment of a trip to the ER (although having an X-ray of a toy in your butt would be pretty cool), make sure your toy has a flared base, meaning that it's wider at the bottom of the toy than at the tip.
Thin. You can always go bigger later, but your first toy should be relatively slender.
If you're brand new to anal sex toys, I recommend a simple, inexpensive plug like this one (also linked to above) .